Consultation
Consultation
Cyclehoop can work with you to understand your needs and recommend the right products. Ensuring your cycle infrastructure and equipment fit their intended purpose is our forte. Our team are dedicated to making our cities more cycle-friendly.
Our expert team can:
Provide specialist guidance and advice
Survey new sites and map demand
Review existing or proposed sites
Bike Space Tool
For an initial understanding of your storage needs, take a look at our handy Bike Space Converter. Get in touch with our friendly team for more information.
Contact Us
Design
Design
Cyclehoop's skilled designers work with public and private sector clients to provide a range of services including:
Production of Layout Drawings
Product and Infrastructure Design
Custom Branding
Our design team are passionate cyclists committed to understanding the needs of all kinds of riders. They can produce new layout drawings or review proposed plans to make the best use of your available space, or, custom brand your project to increase engagement.
Custom Projects
We see design as a catalyst for the adoption of green mobility and active travel.
This belief has led us to work on incredible projects such as partnering with Hackney Council to create the first parklet in the UK, and collaborating with the British Heart Foundation to create the Valentine's Day Lovehoop,
Contact Us
Hire
Hire
Cyclehoop offer a unique range of hire services to make your events cycle-friendly and memorable. You can hire cycle parking from us including our iconic Bike Port and Car Bike Port and Toast Rack system.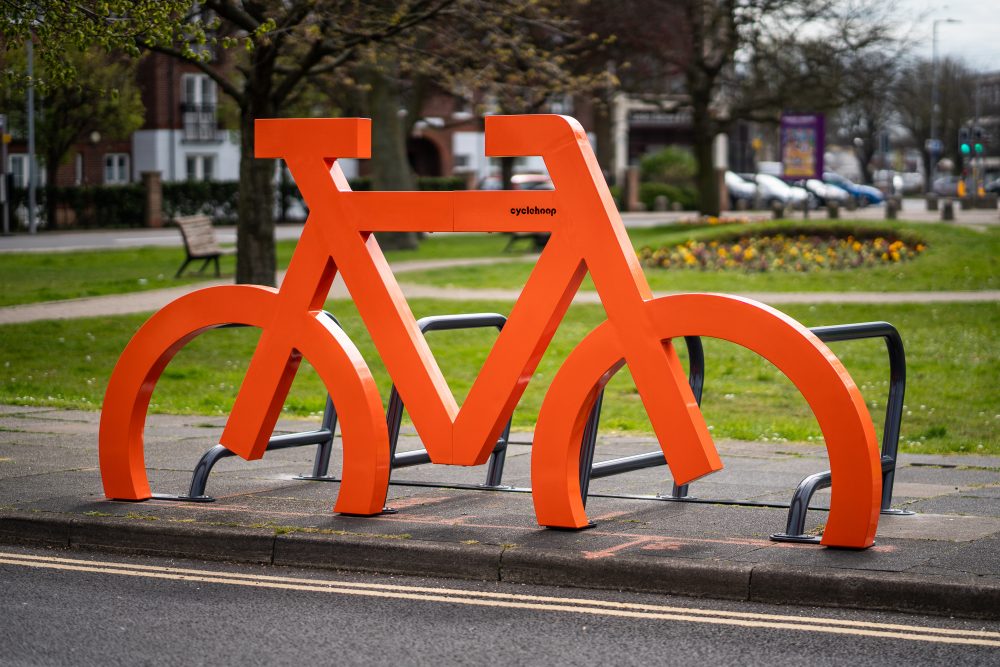 Get in touch with our friendly team for more information.
Contact Us